Doctors & Staff
Meet the experienced and friendly doctors and staff who make North Wake Eye Care the leading provider of vision care products and services in Rolesville.
Dr. Stephen Merckle
Dr. Stephen Merckle received his doctorate at the Pennsylvania College of Optometry in Philadelphia. He then earned a residency degree in ocular disease at The Eye Institute in Philadelphia where he gained extensive experience in primary eye care and management of ophthalmic diseases by working and teaching in ophthalmology specialty-care clinics including retina, glaucoma, anterior segment, neuro-ophthalmic disease, and oculo-plastics. In addition, Dr. Merckle facilitated an emergency care and contact lens service.
Since his graduation in 2000, Dr. Merckle has gained valuable clinical experience working in private practice utilizing and sharpening many primary eye care skills such as refractive problems, foreign body removal, emergency medical treatment, dry eye management, surgical co-management, and specialty contact lens fitting.
Dr. Merckle enjoys working with children! Part of his clinical rotations and residency was spent in The Eye Institute of Pennsylvania's pediatric clinic where he gained extensive experience and clinical honors while evaluating and managing all types of children's vision problems including focusing disorders, oculo-motor problems, dsyslexia, amblyopia, and many other pediatric eye conditions.
Dr. Merckle maintains membership in the American Optometric Association, the North Carolina Optometric Association, and the Eastern District. He is also a member of the Infantsee program where doctors donate professional service time to evaluate infants up to 1 year of age at no charge.
Dr. Merckle is married to Jaime Merckle, who is a stay-at-home mom to their two boys, Harris and Quinn. He enjoys family time, golf, exercise, and Pittsburgh sports.
---
Dr. Rachel Friel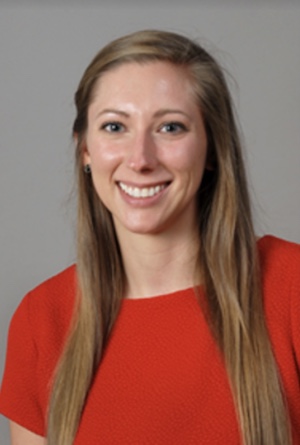 Dr. Friel is a Florida native who spent most of her childhood in North Carolina, graduating from high school in Concord, and attending NC State University for her undergraduate degree. She completed her doctorate at Nova Southeastern University College of Optometry in Fort Lauderdale, FL in 2017. She also completed a medical eye care residency at the Salisbury VA Medical Center in NC. Dr. Friel's training had an emphasis on the diagnosis and management of eye disease including retina, trauma, urgent eye care, glaucoma, diabetes, and dry eyes. She also has special training on specialty contact lens fitting.
Dr. Friel enjoys morning coffee, exercise, and traveling with her husband. Please help us welcome Dr. Friel, and schedule an appointment with her today!